The game's musical score composer is Simon Poole. Simon still works for Funcom also, so it wasn't easy for him to find the time for RTG and Dreamfall Chapters. Poole isn't a stranger to the Longest Journey universe – in 2006, he had contributed three tracks to the Dreamfall Soundtrack (one of which was published under his online name, "slipperhero"). He has been with the Chapters project from very early on, having created music specifically for the 2013 teaser trailer already.
Chapters' music features vocals by Ingvild Hasund, Simon's wife ("A Song for Kian"). Just like Simon, Ingvild has Dreamfall history, having performed the title Rush of the respective soundtrack in 2006. Chapters' Book 1 opens with the vocals of Ingvild and Simon's daughter Selma ("Prologue").
In February 2015, Poole's soundtrack for Dreamfall Chapters Book 1: Reborn received a nomination in the category "Best Original Composition/Gaming" by Music+Sound Awards UK (eventual winner was the E3 trailer music for 'Valiant Hearts').
Book 1: Reborn Soundtrack
[
]
The soundtrack for Book 1 was released on November 3rd, 2014 to all backers starting with a pledge level of 25$ and up. It is also available to all owners of the Dreamfall Chapters Special Edition and can be purchased via bandcamp.
NO.
TRACK NAME
COMPOSER
DURATION
TYPE
PLAYS WHERE & WHEN
1
The House of All Worlds
Simon Poole
2:27
score
main menu, choices summary
2
Reborn
Simon Poole
2:02
trailer music/score
Reborn episode trailer
3
Prologue
Simon Poole*
2:59
source music/score
cutscene, intro
4
Return to the Hospital Room
S. Poole/Leon Willett
2:16
score
cutscene, intro transition Storytime
5
Storytime
Simon Poole
1:18
score
gameplay, Storytime
6
Storytime conversations
Simon Poole
6:38
score
gameplay, Storytime
7
The Azadi
Simon Poole
1:37
score
cutscene, Friar's Keep
8
A Song for Kian
Simon Poole**
1:13
score
cutscene, beginning/end of Friar's Keep
9
Friar's Keep
Simon Poole
4:28
score
gameplay, Friar's Keep
10
Therapy
Simon Poole
2:12
score
gameplay, Zelenka's Office
11
Europolis
Simon Poole
3:26
score
gameplay, Propast hub
12
Saga
Simon Poole
1:58
score
cutscene, House of All Worlds
13
Announcement trailer
Simon Poole
2:43
trailer music
announcement trailer/overview trailer
*vocals by Selma Hasund Poole / ** vocals by Ingvild Hasund
total playing time ~ 35:17
Dreamfall Chapters Original Soundtrack
[
]
The full soundtrack features the 13 tracks from the Book One soundtrack and 35 additional tracks:
NO.
TRACK NAME
COMPOSER
DURATION
TYPE
PLAYS WHERE & WHEN
14
A room with a view
Simon Poole/Leon Willett
1:54
score
cutscene, hospital room
15
Rebels
Simon Poole
1:35
score
16
Fever Dreams
Simon Poole
2:16
score
cutscene, the Enclave (Book 2)
17
The Enclave
Simon Poole
2:34
score
gameplay, the Enclave (Book 2)
18
Marcuria by night
Simon Poole
3:43
score
gameplay, Marcuria hub (Book 2)
19
The raid
Simon Poole
0:45
score
cutscene, Enclave/Marcuria (Book 2)
20
Abnaxus
Simon Poole
1:36
score
cutscene/gameplay dream sequence (Book 3)
21
Propast blowback
Simon Poole
5:22
score
22
Realms
Simon Poole
1:12
score
23
Through the looking glass
Simon Poole
0:41
score
24
Southwards
Simon Poole
score
25
The Yaga
Simon Poole
score
cutscene/dialog, Yaga encounter (Book 4)
26
Attack on the Enclave
Simon Poole
2:02
score
cutscene
27
Revelations
Simon Poole
score
28
The Purple Mountains
Simon Poole
score
29
Bird on a search
Simon Poole
score
30
The void
Simon Poole
score
31
A farewell to Wonkers
Simon Poole
score
32
The Prophet
Simon Poole
score
33
Morning in Marcuria
Simon Poole
score
34
The Dream Vortex
Simon Poole
score
35
Mumbai underground
Simon Poole
score
36
The ceremony begins
Simon Poole
score
37
Breaking point
Simon Poole
score
38
Night falls on Marcuria
Simon Poole
score
39
The Undreaming is unchained
Simon Poole
score
40
Shifts
Simon Poole
score
41
Dreaming shards
Simon Poole
score
42
The longest journey home
Simon Poole
score
43
Rebel-rousing
Simon Poole
score
44
Payback
Simon Poole
score
45
Dreaming and Undreaming
Simon Poole
score
46
Rush Redux
Ingvild Hasund
2:31
source music
cutscene, Saga's discovery, Book 5
47
Journey's end
Simon Poole
2:23
score
gameplay, House of All Worlds, Book 5
48
End titles
Simon Poole
1:25
score
*vocals by Selma Hasund Poole / ** vocals by Ingvild Hasund
total playing time ~ ???
Egil Olsen
[
]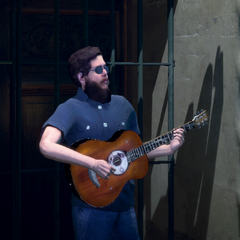 The Dreamfall Chapters soundtrack features songs by Norwegian singer/songwriter Egil Olsen. Originally, it was planned to incorporate one of his songs per Book; eventually, a total of four ended up in the game. The last scene of Book 1 as well as the rolling credits are accompanied by Olsen's song "Don't just say you love me, show me". But he also has an animated alter ego in the game, performing as a street musician in the streets of Propast, a stone's throw from the Collapse Memorial. In Book One, players can listen to "Singer/Songwriter" and "Keep Movin" here. For Book Five, Olsen contributed his only previously unreleased song: "Fallin".
During a Norwegian radio broadcast on October 28th, 2014 (Skolefri live, NRK radio), Olsen has commented on the experience: "When I was 10 I wrote a diary. And at the very start of that diary – I just found it, I'm moving and have only just gotten all of my things to the new place – there was a list. It said that when I grow up, I was going to make an album, and I was going to make computer games – which I kind of feel like I've done now, even though I didn't make the game [...]".[1]
Availability of the entire Soundtrack
[
]
Kickstarter and Paypal backers of the game have received the entire soundtrack starting with a pledge level of 50$ via their Humble account. RTG has made the entire soundtrack available for purchase on a number of music vending platforms, among them bandcamp.
The Unofficial Soundtrack Album
[
]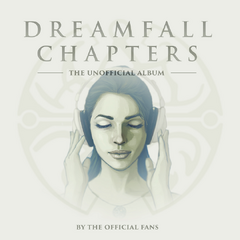 Following disappointment over a cancelled RTG music contest for Chapters, RTG forum members agirlnamedbob and jlddodger have organised a similar, yet unofficial contest. Entries were uploaded to soundcloud.com. An album cover for the unofficial soundtrack was designed by RTG artist Christoffer Grav (MrGrav on the forums) to support the fan project. Ragnar Tørnquist has expressly welcomed the initiative; Chapters will eventually provide an "easy modding" system that lets players bring their own music into the game – primarily, of course, the Unofficial Soundtrack.
References
[
]
↑

Comment taken from a transcript compiled and translated by RTG community moderator khh.